In any sport, it is important to have some rules and regulations to ensure fair and safe play for all players. For bowling, the United States Bowling Congress, or USBC, is the governing body for setting and enforcing rules for ten-pin bowling.
Another important role of the USBC is to organize tournaments and events throughout the United States. This allows bowlers to compete against each other and test their skills.
The USBC is a membership organization responsible for setting the rules and regulations for the sport of ten-pin bowling in the United States. This governing body also manages all national and international level bowling tournaments and events.
The USBC is open to all bowlers, regardless of their skill level and experience. However, there are different membership levels, from amateur to professional. Amateur bowlers can compete in USBC-sanctioned tournaments, while professional bowlers can compete in the Professional Bowlers Association (PBA) Tour.
Let's find out more about the USBC, its operations, and how you can become a member of this prestigious organization as a bowler.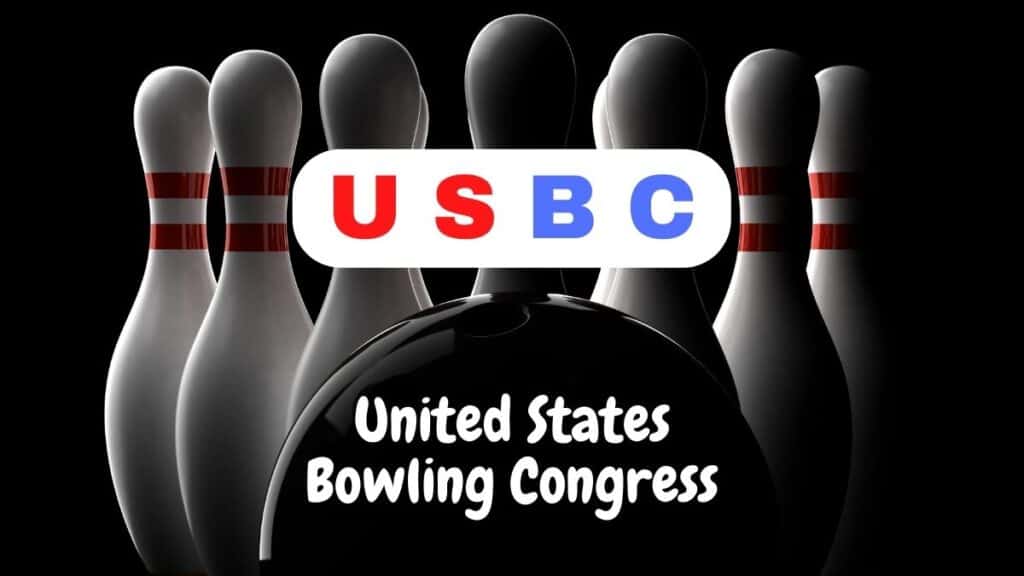 The History of the USBC
The United States Bowling Congress was launched in 2005 when ABC or American Bowling Congress, WIBC (Women's International Bowling Congress), USA Bowling, and the Young American Bowling Alliance were merged together to form a single entity that would codify all ten-pin bowling standards.
The American Bowling Congress was founded by Moses Bensinger in 1895, with Thomas Curtis as the first president of this organization. The purpose of this organization was to lay out uniform bowling rules and regulations for all bowlers by defining some by-laws and constitution of Articles to be followed by everyone.
The ABC was also responsible for standardizing the bowling equipment and providing a uniform scoring method to facilitate fair play. The equipment, including the alleys, balls, and pins, was standardized on certain measurements.
An interesting fact about ABC is that all its members from 1916 to 1950 were all white males. Women were allowed to join the organization in 1993; however, in 1916, WIBC was formed, which served as a partner organization of the ABC till 2004.   
Responsibilities of the USBC
The USBC has about 3,000 local governing bodies across the US, and all these have some duties and responsibilities to serve the organization's members. Other than certifying leagues, tournaments, and coaches for young and adult bowlers, the organization is responsible for the following;
Establishing and documenting bowling rules and providing interpreters to explain those rules
Defining specifications and testing conditions for bowling lanes, pin setting, pins, balls, and other equipment related to the sport
Certifying bowling lanes, balls, and pins for use in leagues and tournaments
Holding and managing championship tournaments, including USBC Masters, Women's Championships, Youth Open, Queens, and others
Offering awards for achievements, such as Lifetime Achievement, to achievers in USBC-sanctioned leagues and tournaments
Maintaining bowlers' average scores to be used for participation in leagues and tournaments
Promoting high-school level and collegiate bowling and regulating its rules
Managing youth scholarships for the promotion and growth of bowling in the United States  
The USBC is made up of a Board of Directors, which consists of representatives from each of the member organizations. The Board of Directors is responsible for setting the policies and direction for the USBC.
How to Join the USBC?
Since the USBC is a membership organization, anyone can become a member by fulfilling certain criteria and then paying a monthly fee. As a member, you will be able to participate in exclusive events, enjoy discounts on bowling equipment and supplies, and
The USBC currently has more than 2 million members. To join the USBC, you must be at least 18 years old and a US citizen or legal resident. You'll also need a current USBC-certified bowling average of at least 21 games. You can fill out an application online or at your local bowling center if you meet these requirements.
You can visit Join USBC to apply for or renew your existing membership.
Players who have not yet turned 18 can apply for USBC Youth Membership, which costs $4. These bowlers can apply for all USBC scholarships and purchase USBC Youth Honor Scores as members of the organization.
USBC Adult Basic Membership
With a USBC Adult Basic Membership, you are entitled to receive a USBC-certified average, which is required for competing in local and national bowling tournaments. This membership does not include awards, such as rings and plaques; however, high-score achievements will be recorded by the organization, and you will be able to purchase the award if you want to.
This membership is valid for one short-season league. For the next season, you can buy another membership or upgrade your plan to USBC Adult Standard Membership. The membership card for the basic plan is not mailed to the members; instead, they can visit BOWL.com and have the card printed.
If you want to bowl in the state tournament and hold the basic membership, you will need to pay some extra state dues. It is also possible to upgrade your membership anytime only by paying the difference in the dues between the two plans.
USBC Coaching
If you want to advance your career as a bowling coach, you can join the USBC and enroll in one of its programs. These programs include conferences, intermediate-level training, online programs, and the highest level of training a coach can achieve in this field.
The trainees must first obtain a USBC membership and pay the fee for the certification. Enrolling in the next-level training requires obtaining the previous level's title. For example, you must be a Level-I trained coach to enroll in the Bronze Program.
The Gold Program makes you a USBC gold coach, the highest level of training you can acquire as a bowling coach. It is recommended to purchase the Gold Guidebook to learn and master the disciplines required at this level.
Read our in-depth article on the topic here: Want to Become a Bowling Coach? -Here is How!