Organized bowling for youth is a great way to get students and other kids to enroll in a structured training environment. The sport offers many benefits for kids, such as teamwork and sportsmanship. Having a proper organization helps train these kids and get them into playing leagues and tournaments.
The Young American Bowling Alliance, or YABA, was founded in 1982 to help young bowlers develop their skills and enjoy the sport. Not only did it hold leagues and tournaments, but it also offered camps to teach the basics of bowling to young people.
While the YABA was formed in 1982, its history goes back to the early 1900s when a high school teacher started an intramural league for youngsters to participate in. This initiative became so popular that a program was established soon in which more than 8,000 boys and girls participated.
Let's find out more about the history of the Young American Bowling Alliance, when and where it was formed, and what it is known today.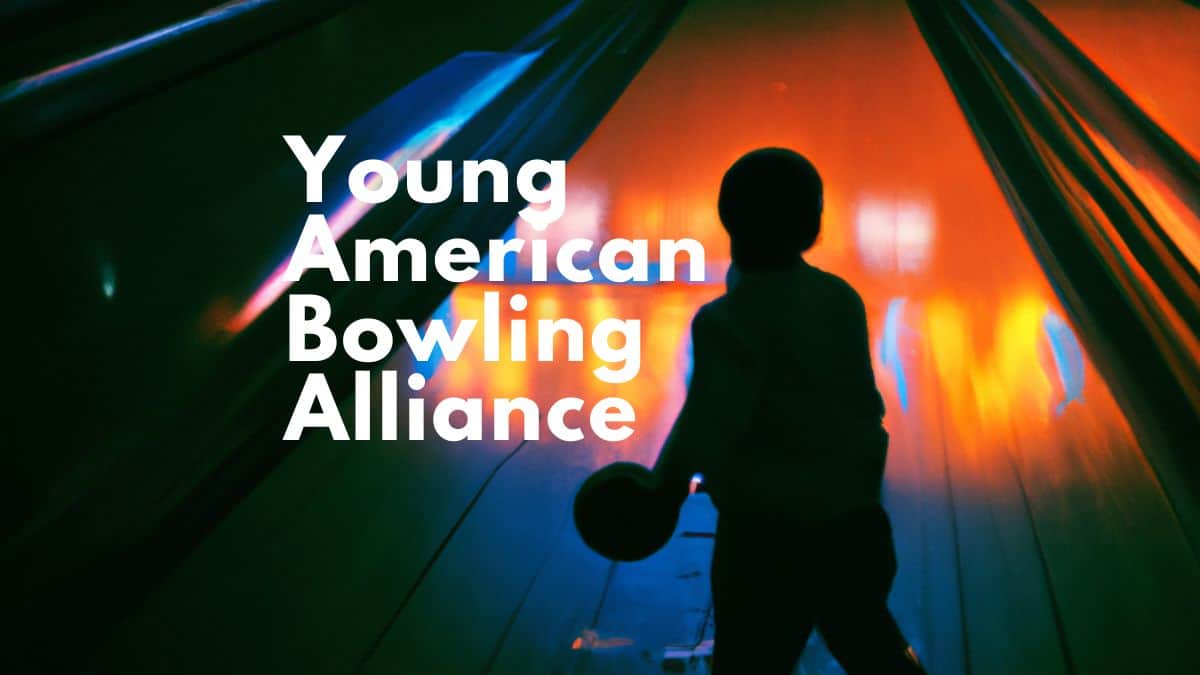 History of the Young American Bowling Alliance
In 1936, a high school teacher in Chicago named Milt Raymer organized the first-ever league for young people to participate in. The program later got financial support from the National Bowling Council in 1945 to grow into a full-fledged organization. In just about a year, it was named the American Junior Bowling Congress or AJBC.
Charles F. Hall was the first head of AJBC appointed in 1962, and he worked very hard to expand the program further, and memberships continued to grow. Later in 1998, YABA was formed as a combination of three separate bowling groups – AJBC, YBA, and ABC Collegiate Division. Hall was declared the first executive director of the YABA.
Before merging into the USBC in 2005 along with the ABC, WIBC, and USA Bowling, the YABA existed as the only premier international youth organization in the USA to offer bowling opportunities to college students and other youth for their personal and professional development.
The programs offered through this organization included the SMART scholarship management program, youth leadership program, Junior Team USA, Pee Wee's, and Junior Gold. In addition, it also had a high school bowling program dedicated to training only high school students from all over the USA.
The YABA served for 23 years, organized all young people's bowling activities, and distributed awards and medals at that time. The USBC is now governing all these programs.
What is Junior Team USA Bowling?
This program is for top American girls and boys selected to play in international bowling competitions. The USBC is the governing body and has selection criteria for these young bowlers. Applicants must be 20 or younger to be eligible for this program.
The team is formed with at least 18 boys and 18 girls. These players earn their spots by first competing in the Junior Gold Championships and the Team USA Trials.
This tough selection procedure makes sure the athletes selected at the end are the best both in terms of Physical games and Mental games, in addition to being the best performers at the lanes. The selection committee checks many different physical elements of bowling, such as approach, arm swing, speed, release, and timing.
The players are also judged on their ability to play different angles and throw spares. The selectors choose different lane conditions and see how these young athletes perform in all these.
Furthermore, the participants also have to pass a rigorous mental test in which their ability to stay focused, attitude, practice regimen, and commitment are judged. They are also tested on their ability to perform under pressure. This is a great way to check their sportsman spirit and adaptability.
After all these steps, a final assessment is made based on how these participants can play and grow as a team.
How to Join the USBC as a Young Player?
If you are a college or high school student and want to join the USBC, you first need to join a USBC-certified bowling center. Your coordinator at the center will help you get enrolled, pay the fee, and start participating in the leagues and tournaments.
Joining USBC as a student is a great way to get involved in the sport of bowling at the national level. USBC offers many benefits to its members, including access to exclusive tournaments and events, discounts on bowling products and services, and much more.
Plus, as a USBC member, you'll be supporting the sport of bowling and helping to grow the game at the grassroots level.   
YABA Awards and Medals    
The Young American Bowling Alliance offered five different awards to young bowlers competing in their leagues and tournaments. These are;
Junior Bowling Championships – If a player won at one of these championships, they received a medal, a day of free bowling events, and a cold glass of Coca-Cola.
Pint-Size Perfection – Young bowlers who managed to score a perfect 300 in national tournaments, were presented with a 300-game ring. This beautiful engraved ring was a token of appreciation given only to the best of the best.
Uncle Odie's Club – This club distributed awards and certifications to young bowlers who were a part of the YABA featuring Odie – the famous and cheerful cartoon character in Garfield.
YABA 700 Medal – This medal was reserved for those who made a score of 700 during a three-game series.
YABA 700 Ring – Scoring a 700 or higher in bowling is not a small achievement. It's something that should be celebrated, and the YABA made a special ring for these young achievers to commemorate their victory.
In addition, numerous pins, patches, and badges were offered to everyone participating in the leagues. Some of those people still have them and consider them antique items or collectibles. You can even find a few on marketplaces like eBay and Etsy and make them yours if you have a passion for bowling.