Bowling is a great sport for recreational and professional bowlers alike. It is relatively easy to learn how to bowl, and with a little practice, you can become quite good at it. If you plan on taking up bowling as a career, there are a few things you need to know.
Getting into bowling is not very difficult. Several bowling alleys in all United States cities offer beginner's coaching classes. To start bowling, you will need a pair of bowling shoes, a ball, and a bag to keep everything handy.
If you don't want to buy your own gear, you will want to find an alley with good lanes, good equipment, and well-maintained. You will also want to find an alley that is convenient for you to get to. If you are required to drive an hour to the nearest bowling alley, it will not be very practical for you to bowl there regularly.
Let's find out what skills you require to get into bowling and the steps to start bowling as a career.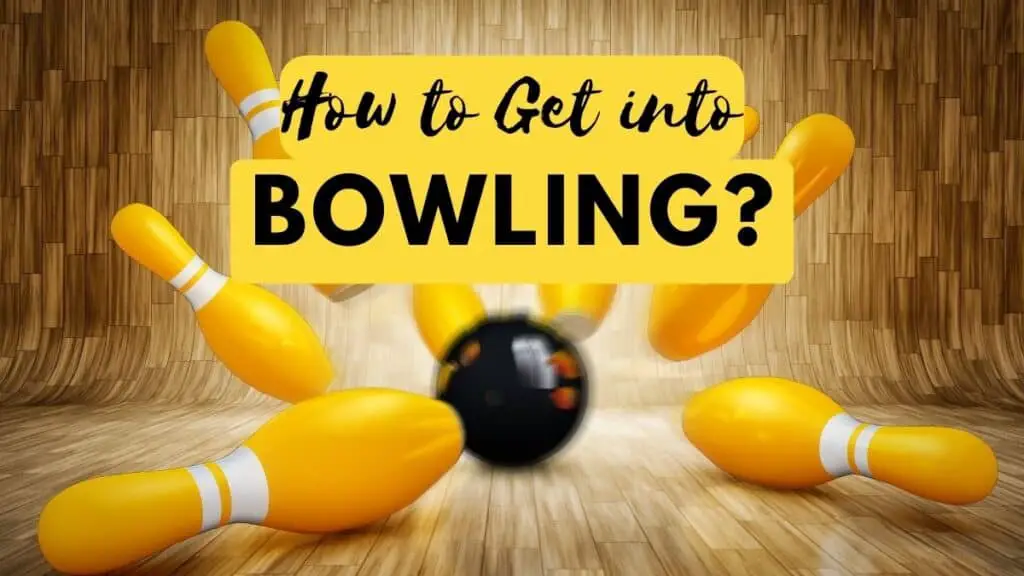 Learning to Bowl Professionally
While it's possible to play bowling as a recreational sport occasionally, if you're serious about learning, you will have to find a bowling alley and start practicing on a regular basis.
Once you have found a bowling alley, you need to decide what type of bowling you want to do. There are two main types of bowling: ten-pin and five-pin. Ten-pin bowling is the most common type of bowling in the United States, while five-pin bowling is more common in Canada.
The next step is to get the proper equipment. You will need a bowling ball and a pair of bowling shoes. You can usually rent these items at the bowling alley or purchase them if you plan on starting bowling as a career. If you are renting, be sure to ask for help in choosing the right ball and shoes that fit.
Start practicing at least once or twice a week to learn the basics, and then move up your game by learning more difficult techniques. YouTube offers tons of resources to learn different methods pro bowlers use to get strikes consistently. You also need to learn about various lane conditions and oil patterns to be able to bowl professionally.
How to Become a Professional Bowler?
It takes a lot of commitment and hard work to be able to take up bowling as a career. You must be fully aware of all the bowling rules and etiquette applicable in your state. It has been observed that pro bowlers can make more than $20 an hour, which is around $45,000 a year.
Read more in this article: Professional Bowler Salary – How Much Do They Make?
If you're really good at bowling, you can start getting sponsorships and endorsements, and these opportunities can significantly increase your earnings.
Well, that's not bad at all!
But how exactly do they make money? Professional bowlers make money by joining tournaments, getting sponsorships, and by teaching or coaching bowling to beginners.
Let's look at all these three opportunities one by one.
Joining Tournaments and Leagues
If you have decided to take up bowling as a career, you will need to join a professional league. There are different tournaments and leagues that professional bowlers can compete in. The most prestigious tournament is the Professional Bowlers Association (PBA) Tournament.
The PBA Tournament is a series of events that take place all over the United States. To be eligible to compete in the PBA Tournament, bowlers must first qualify through a series of regional tournaments.in In order to get on the PBA Tour, you need to have played a minimum of 36 games with an average score of 200 or above.
However, the PBA Tour is not the only way for professional bowlers to compete. There are numerous local and regional tournaments that bowlers can enter. These tournaments often have smaller prize pools than the PBA Tour, but they can still be very competitive.
There are also many leagues that bowlers can join. Leagues are typically organized by bowling alleys and usually meet weekly to bowl.
The key is to bowl in as many different types of tournaments as you can. This will give you experience competing against other bowlers and help you learn how to overcome the anxiety of competition.
Getting Sponsorships
Once you have made a reputation as a good bowler, companies will sponsor you to play at competitions. Getting sponsorship for bowling can be a great way to offset the costs of competing in tournaments and get access to exclusive events and discounts.
You will be wearing your sponsor's logo for promotion, but it will also attract other sponsors looking for some publicity and exposure. Playing your favorite sport is a great and fun way to make money.
Some of the benefits of being sponsored by a bowling organization include access to exclusive events and discounts on equipment. Most organizations also have a network of other sponsored bowlers that you can connect with. This can be a great way to meet new people and improve your skills.
Taking Up Coaching
Coaching is one of the services you can offer as a professional bowler to make money. This can be a great opportunity to help others improve their game and potentially earn some extra income.
If you want to build a strong coaching career as a pro bowler, you will have to gain coaching certifications. The USBC Coaching Certification program has been designed to help new and experienced coaches acquire the necessary skills to take their coaching career to the next level.
Read more here: Want to Become a Bowling Coach? -Here is How!
This organization offers four levels of certifications: Level I, Bronze, Silver, and Gold. You can enroll as current USBC members in these programs by fulfilling the prerequisites and paying the fee. Once you complete the training, you can take the online test for each level and get a certification.
Other certifications are also available for professional bowling coaches so that they can polish their skills and excel in their careers.