First, let us answer a simple question. What is a perfect score in bowling?
This question, and the answer, is simple as long as we talk about games that use 10 pins like ten-pin bowling, duckpin bowling, or candlepin bowling.
A perfect score in bowling is 300. You get this by making 12 strikes in a row. If you score a strike in the tenth frame, you get two bonus shots to calculate the score since each strike gives you 10 points plus the points for the two consecutive shots.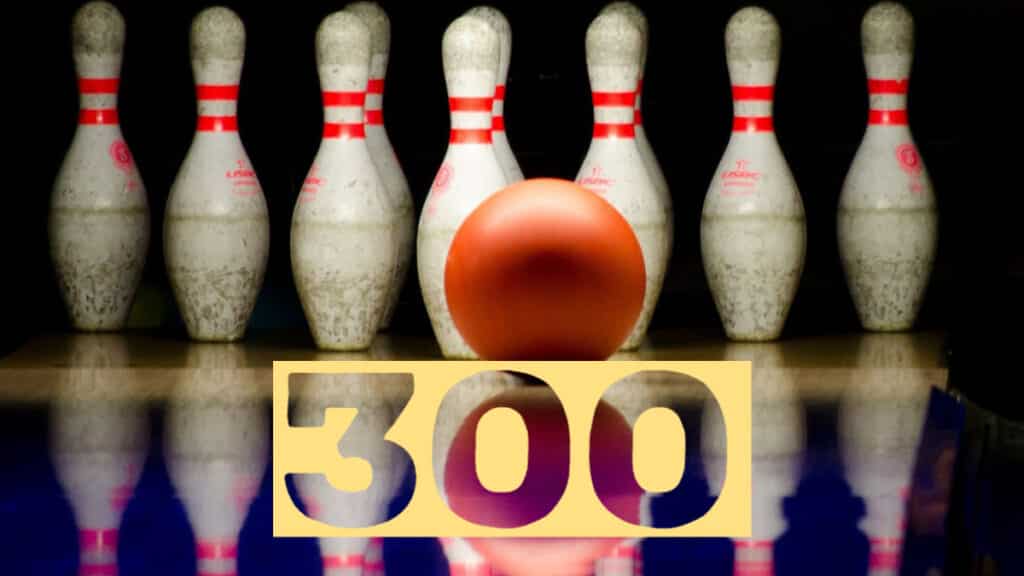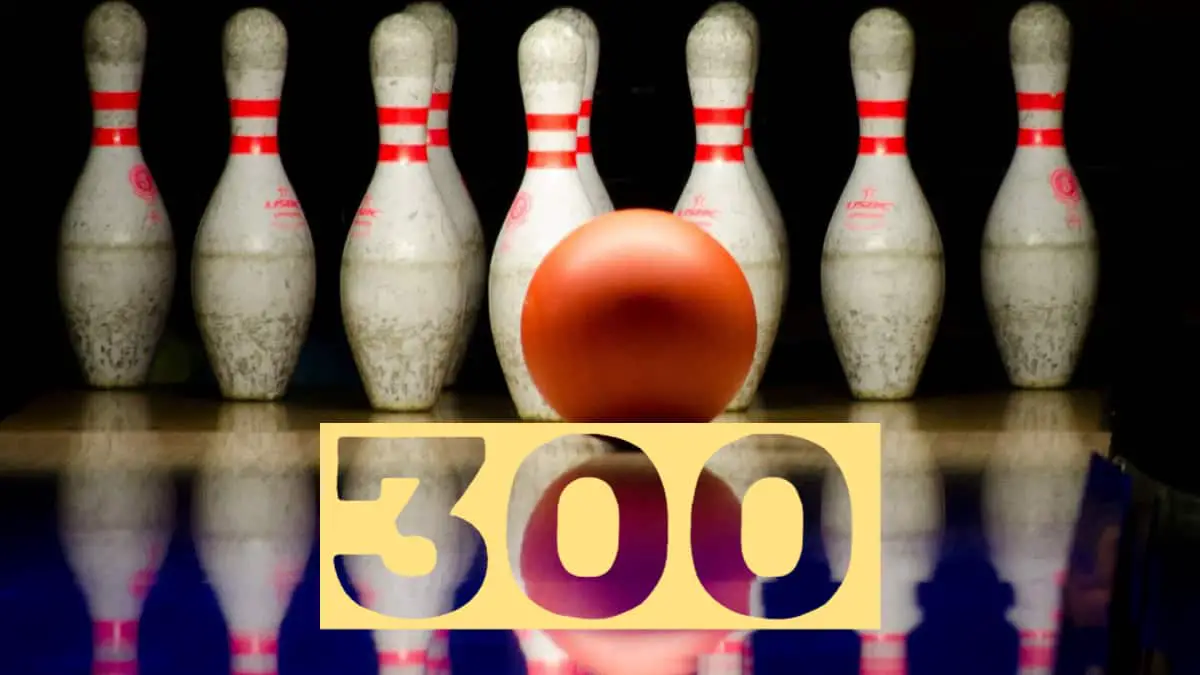 Perfect Bowling Score
If you make a strike on frame one, you'll get the score from frames two and three as a bonus, so the total score on frame one is 30.

Since each pin that is knocked down is one point, you'll get 10 points in frame one, plus ten-point from frame two and 10 points from frame three.
Highest Score in Bowling
Since there are 10 frames in total, the max, and the highest score in bowling you can get is 10 frames x 30 points per frame = 300 points.

Also, to notice. Since you only have 10 frames, and if you make a strike on the tenth frame, you'll get two extra plays on the tenth frame (since you can't get the extra points from frame 11 or 12 since they don't exist).
Highest Score in Bowling Without a Strike
Have you ever played bowling but felt like you could never get the last pin down?
You may also have wondered: What is the highest score I can manage without managing a single strike?
The highest score you can achieve in bowling without a strike is 190.
Bowling a 900 series
To bowl a 900 series is to bowl a three-game set, where each game is scored 300, where the scores adding up to 900.
This is an of course, more difficult to achieve than bowling a single perfect game.
Trivia
Hannah Diem became in 2013 the youngest bowler to score a perfect 300 game in a certified event. She was nine years old!
To bowl a perfect 300 game is an awesome achievement. Ben Ketola, with the use of multiple lanes, made it in just 86.9 seconds in 2017.