Every sport has its kind of outfit and attire needed to play it, but that is not the case for bowling. Of course, if you are a bowler, wearing the most comfortable clothing is your goal, but when it comes to professionals, there are a few outfit choices that are considered suitable for bowlers.
You might be wondering, what is a bowling outfit and which attire is the best for bowling games? If that is the case, you are in the right place because that is what I'm here to tell you.
In this article, I will talk about bowling outfits, what to wear, what not to wear, what bowling professionals wear, and everything in between. So, make sure you read this article till the end because it will help you invest in the proper attire for your future bowling games to come.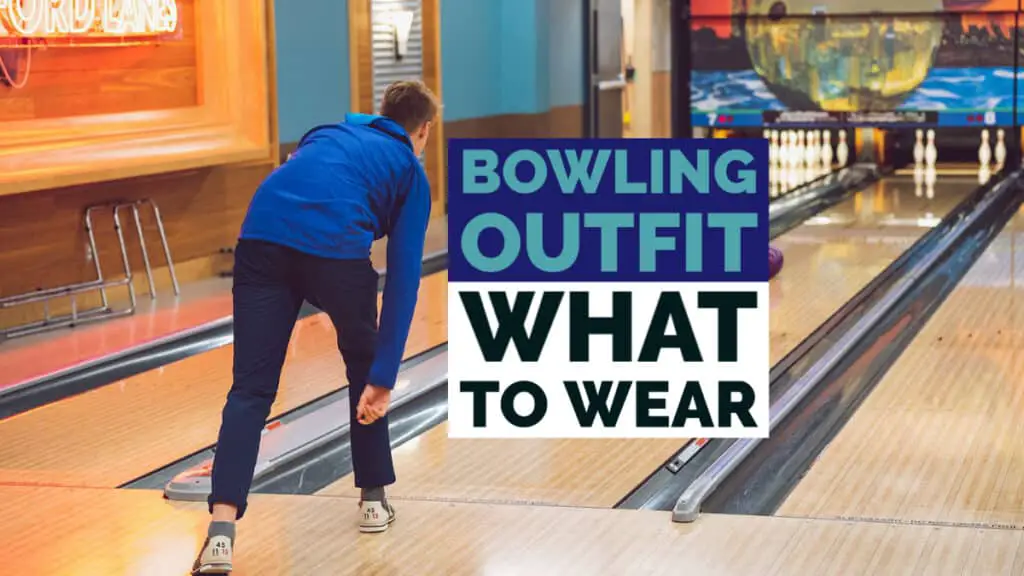 What is a Bowling Outfit?
Bowling outfits are the clothes combinations that you wear to a bowling alley for casual or professional bowling. Typically, there are no rigid and strict rules on what you can and cannot wear.
Wearing anything while maintaining a decent dress code is permissible, and you can, without a problem, wear things that make you feel comfortable. At times, it is more about the occasion than the sport itself.
Many combinations are considered bowling outfits. It just depends upon the person who is wearing them. People in the old days usually chose to go for Bowling t-shirts and Khakis on a professional level. Still, some of the greatest bowlers wear whatever they feel like on a particular day and play a great hand.
So, although bowling outfits are indeed a part of the game, you should be most focused on the ability, skill, and practicing the art of bowling to become successful.
Here you´ll find some: Bowling outfits
Bowling T-shirts
We talked about how bowling t-shirts are considered the most traditional professional bowling upper body clothing. Well, what exactly are Bowling t-shirts? You might be wondering.
Bowling t-shirts are simple camp shirts that are straight-cut, short-sleeved, woven clothes with different kinds of colorful patterns on them. The highest quality bowling t-shirts are mostly made of silk, which can be seen sported by some of the best professional bowlers worldwide.
The patterns and designs on a bowling t-shirt are usually mild and decent and not too overpowering. They range from earthly waves to different geometrical shapes with multiple colors and look pretty simple yet elegant.
Bowling t-shirts are not that expensive in comparison to other kinds of clothing materials. However, the more expensive bowling t-shirts, AKA the silk t-shirt, can go very expensive, depending on the brand and the custom appeal of the bowling t-shirt itself. But, overall, it is quite a good investment if you're thinking of going pro in the sport.
Check out these nice and funny Bowling T-shirts.
What Do Professional Bowlers Wear?
Many times, I have been asked this question, what bowling outfit do professional bowlers wear? As I said before, there is no hard and fast rule for pro bowlers to wear specific attire, but some experienced bowlers do follow a pattern at times.
Many professional bowlers choose to wear high-quality loose and comfortable bowling shirts with their sponsorships branded on them. Along with those, they decide to wear breathable polyester pants, offer comfort, and allow stretching, which can be necessary at a professional level.
But that's not the only thing bowling professionals wear. At times, bowling professionals might wear a casual t-shirt and khakis with it. The trick is to be wearing whatever makes you feel the most comfortable. But, of course, if you are entirely satisfied, then whatever you are wearing suffices.
Bowling professionals understand the value of a comfortable outfit. That is why they usually keep cool and comfortable upper and lower body clothing and multiple pieces of them so that they can take shots with ease and not be hindered by their attires. In a professional game, the last thing you would want is to take a mistake shot because of your outfit.
What Kind of Pants Do Bowlers Wear?
Well, it depends on the occasion; if the event is casual and you are going out with many friends or loved ones, and you are thinking of wearing something suitable for the gathering, you can go a slightly semi-casual route with the pants.
Jeans are very commonly misunderstood when it comes to bowling. However, not all jeans are bad for bowling. Tight jeans, yes, can be an issue because they will not offer a lot of room for breathability or comfort. But baggy and loose jeans can keep you looking slick and performing well, too, because of how comfortable they are and what great range of motion they offer you while bowling.
Another great pant choice is a pair of trousers. Trousers with drawstrings and loose and stretchable material provide a lot of movement ease needed for a good game of bowling. The goal is to make sure everything you are wearing, in some way, helps you play the game a bit better.
Here you´ll find bowling pants: Bowling Pants
Things to Wear When Going Bowling
Well, are you thinking about going bowling, huh? Lucky for you, I have made a list of all the best things to wear when going bowling casually and professionally. So let's take a look at it.
Bowling T-shirts
Bowling t-shirts are one of the best things you can wear to a bowling alley. Whether you are going to a professional bowling event or with a bunch of friends and loved ones, the look of a bowling t-shirt is perfect and would surely suit you immensely, so do choose to wear it.
Jeans
Jeans are also a great lower-body clothing material that you can wear given that it is loose and baggy. This will allow you to breathe, sweat less, and stay utterly comfortable in the lower body because that will be activated a lot in the bowling exercise.
Long shorts
Long shorts are one of the best things to wear for comfort in a bowling alley. They are made of different materials, and you can choose any. However, a pair of shorts that are longer than your knee height will provide you comfort and access to motion that you'll be able to use, which is throwing the bowling ball.
Trousers
Trousers are usually made of fleece and soft fabrics like Polyester etc. These things can be the best for any strenuous exercise or even light exercise like bowling. They allow you to comfortably take your positions and move around without feeling problematic at all.
Khakis
Khakis are not just made for jungle exploration. They make excellent lower-body clothing materials. They are soft and good-looking but at the same time perfect for making any physical movement and stretching that you might need before you throw the bowling ball at the pins on the other end.
Jackets
One of the most stylish clothing choices for bowling is, without a doubt, a jacket. You can wear a simple t-shirt under and pair the duo with jeans, and you are going to look simply fabulous. You should try this combination out.
Check out these best-selling bowling clothes.
Can I Wear a Dress to Bowling?
Well, if it is a date or an anniversary or a similar occasion that you are heading to the bowling alley for, then wearing a dress will not be a bad idea as long as it's not very revealing.
If you can move around and bowl a few shots in the alley comfortably in it, then indeed, wearing a dress will not be a problem at all. Just be comfortable at all times while bowling.
What Not to Wear When Going Bowling
Now that we have taken a look at things that are best for bowling, it is also important that we take a look at some of the outfits that you shouldn't wear to a bowling alley. Here is a list of such attires:
Tight Jeans
Tight jeans are an absolute no when it comes to going bowling. They do not allow any movement, are not comfortable, and offer no breathability at all.
Anything that might expose you while bowling
If you are wearing a skirt or a small pair of shorts, you are going to be hindered in your ability to move freely, so do not wear these things to a bowling alley.
Formal Suits
If your intent to go to a bowling alley is just entertainment and food, then wearing formal suits is okay, but if you plan to throw the bowling ball, then wearing formal suits will be the wrong choice for you.
Conclusion
Bowling outfits may not seem that big of a deal to you, but wearing the wrong ones can indeed cause problems at times. That is why taking heed of this advice would be great for you. I hope you learned a lot from this article and that you're going to utilize the knowledge gained here to make better bowling dress choices and have a great bowling career ahead of you!